Indolore Amour
March 27, 2010
She sits and waits an endless time,
Waits for her prince to come.
How can she stand to know the truth
She may never get her chance?

The painful memories
Of her long gone past
Come rushing back to the surface
When she thinks of how he's gone for now,
Never to return so soon.

The daily ritual of hearing his voice,
His laugh, his smile, his touch.
She thinks of how she misses them so
Misses them in a silent hush.

Why is the fact that her insanity rises,
So high up in the sky?
Take her away like a fish in the sea,
Bring her a blazing lie.
Speak to her in the softest tone,
The one that made her fly.

Though the days rule on,
Rule on over her broken heart.
She passes the time with distancing words
Distancing ways and lies.
Tearing her away from the world,
The only real one she knows.
It tears her to shreds as she lies there in bed,
Awaiting the next full moon.

She feels for him, something deep
Something she simply cannot explain.
The way he makes her smiling heart
Smile its brightest love.

Why does the very thought of his voice
Caress her in the wind?
Her dreams are filled with a wonderland,
A wonderland of thoughts and dreams.
The checkered sky, the striped ground
The birds that swim in the sea.
It's the only escape she has from this world,
The world she so longs to be free.

Tell her how she can live this way,
Teach her how to comply.
A far away prince, an unruly girl
Sitting alone in her room.
She waits for him, her prince to see
She is the one to set him free.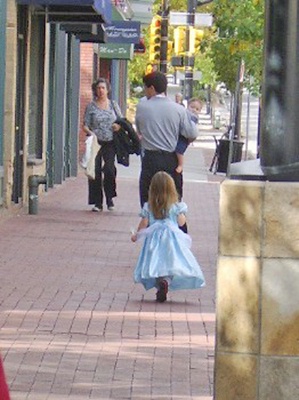 © Kristen T., Tulsa, OK