She Dares Herself to Move
MAG
March 27, 2010
She lies still,
No breath, no movements,
She lies.
To the world,
An empty heart,
A tragic waste,
"Was I ever more than a mistake my
mother made?!"
As if Heaven could hear it,
The words slipped from her lips.
She lies still,very still.
Still, she lies.
We all see through her, but she likes to play
it safe.
Let's say, for once,
An honest pact fell from her lips,
Would the one friend she still had
still believe,
still want to save her from
herself
Still, she only lies.
Staring through the world,
Wondering if,
after she makes a break for it,
if anything will even be there,
Still lieing is all she's ever known.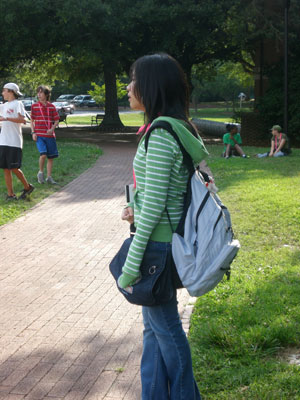 © Lucienne B., Parkland, FL