It's Like Suicide,... Really
April 19, 2010
I could never write a poem
that you could relate to.
This poem would never hit home.
And even if straight forward
you still wouldn't understand.
You wouldn't read this poem
and say, "that was amazing."
It wouldn't be full of imagery
and have excellent word choice
that expresses how I feel.
There is no poem in the world
That could express how I feel,
Or successfully paint a picture
of what you do to me,
even when you do nothing.
Words could never do the job,
And if hired to express emotion,
Words would fail.
This poem would fail.
But maybe, just maybe
If I were to take a bullet
And cover it in rubbing alcohol
Then light it, and fire it at you.
Or better yet…light it
And cover it with shattered glass
Then fire it at me.
Well then maybe..
Just maybe..
you'd get the idea.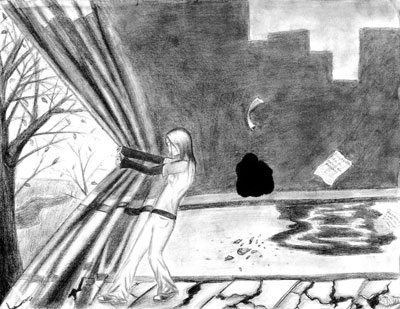 © Willow L., Nevada, IA