The Comic Spleen.
April 13, 2010
What is reality?
The mud on your shoes,
Tear in your clothes,
Paint on your hands?

Perhaps the sun in your eyes,
Cut on your hand,
Sweat on your brow?

Or the child's cry,
Mother's love,
Friend's support?

Reality is life.
The time before you die,
The biology, entomology, geology,
The studies, the facts, the hard truth?

Reality is life.
And for the dreamer,
The artist,
The musician?

Dreams are the reality of the subconscious,
As vision to the artist,
Notes to the musician?

Reality is relative.
To the insane,
The sane,
The in between?

Relatively, Reality is as adaptable as the human race.
Put on a coat, build a house, invent the impossible.
Reality is Humanity, and Humanity is diverse, the failing demographic.
So, then, Reality is nothing more than a hungry ambition for breath.

Enjoy your Reality.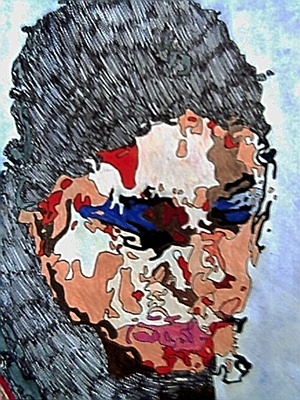 © Sarah A., Morristown, TN