Green Eyed Girl
April 28, 2010
I was a small, sheltered, green eyed girl
I remember when my grandpa died suddenly in an accident
I heard bad words that I shouldn't have known
I saw the news plastered with crime and violence
I worried that someone would break into my house to get me
I thought I would grow up to be a teacher
But, I want to change.

I am a petite, ready for the world, green eyed girl
I think there is a lot life has to offer me
I need to become valedictorian this year
I try to be content with my looks and accomplishments
I feel excited for the future ahead
I forgive those who have hurt me, but I don't forget
Now I can change.

I will be a young, green eyed woman, confident and proud
I choose to be independent and able to provide for myself
I dream of wealthiness and no struggle for money
I hope to have a small, but happy family
I predict that I'll be a nurse caring for others
I know that I'll be the person I want to be
I will change.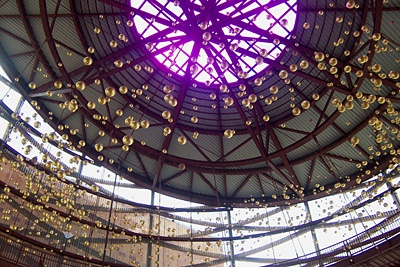 © Amanda P., Garden Grove, CA