A Shadow in the Dark
MAG
April 2, 2010
Blue in the lips
Death waits impatiently,
Lurking in the shadows
Of society.

It stalks the disturbed,
The twisted.
The deserving.

Silently,
it clucks its tongue,
Struggling not to drown
In the wake
Of misery and violence
Mankind dishes up.

Death samples them,
Picking at the rich
Metallic taste of blood that clings to the
Souls of the innocent,
Staining their purity,
Marking them for death's review.

Soon Death will twine its raw,
bony fingers into the
frozen hearts he trapped.

He lures in his
absent-minded prey
with transparent promises.

Through broken dreams,
persuasion.
Through the cracks
in the empty-minded.
Death warps thoughts,
luring in his feeble-minded prey.

Let the happy perish
in the sunshine
that kept them
from reality.

Let the lies corner the liars.
Let suicide comfort the uneasy at mind.

Let the morbid sleep effortlessly,
knowing death will soon
welcome them through to his
blood-soaked gates.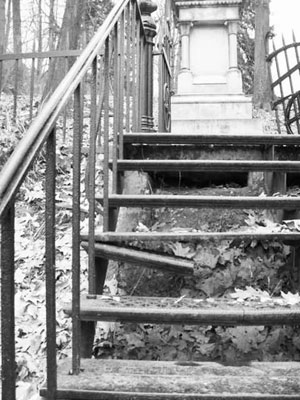 © Ginamarie D., Rochester, NY