This Hurts
April 30, 2010
I hate your Guts.
After everything I've
done for you.
I loved you,
You were something
special.
Once again I Loved you.
You took me through Hell.
I'd never thought I'd meet
a guy like you.
You told me things____
" No Let Me Finsh!"
You Told me things,
that you have never
told anyone.
Your eyes brought
Me closer to you.
When I see you
My mind fills
With fear.
I can't trust you.
I'm scared of you
From That Moment
Things wouldn't be the same.
I told you I would never
do anything
to hurt you.
You told me
you would
never leave
my side.
This Hurts. This Sucks.
It Hurts
Cause…
Cause for once,
Just ONCE
I opened
Up to
Someone that
I thought
Cared for me,
Loved Me,
And Trusted
Me.
I opened
my heart
to you and you broke it.
You told me
You couldn't
Bear hurting
me anymore.
My heart is
Trembling
with hatred
toward you.
I cry over you.
I lost friends
over you.
My family doesn't
trust you.
But I still
Loved you.
I belived you
when noone
else did.
My mind plays flashbacks
of me and you.
Once again
I love you.
But not Enough
to do this
anymore.
You are
like a
drug,
im addicted
to you.
This Hurts,
Badly enough
for me
to quit.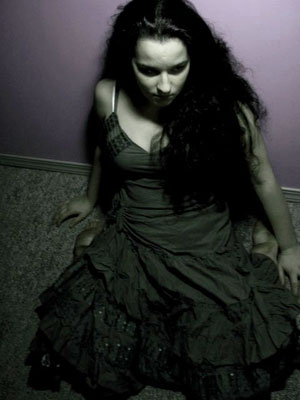 © Brianna D., Everson, WA