An array of colors.
May 4, 2010
I feel like a kelidoscope, like you can look right at me, but you'd only see through me.
You never really get the full picture.
I am a mish-mosh of colors, which have been spewn throughout the lines, like a first grader would do.
You could call it garbage, but their's a reason for it.
After you look hard enough, you could pick out different designs within the picture I've created.

I'm abstract, and like most things, I run on cause and effect.
I could be whatever I want to be, but for some reason, I do not choose what I want to be.
Society has made me the way I am.
I am a mosaic, with little tiles inside of me that make up the big puzzle.
The only question is, can you solve it -- or do I have too many pieces?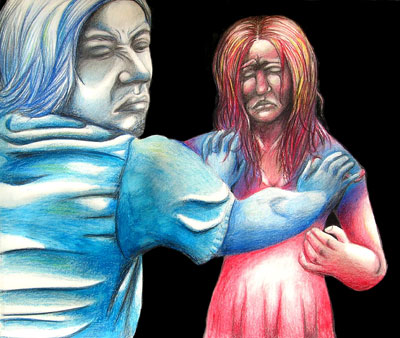 © Jessica P., Bethel Park, PA