My Lullaby
May 5, 2010
Silence…..
The music starts
His fingers move lightly across the strings of his guitar
Simple, elegant, beautiful.

Awestruck I watch
As the child I once new
Grows into a boy,
Then a man, complex, graceful, beautiful.

I knew him when he was young
I knew him when he was vulnerable
I knew him when his heart was shattered and his soul broken
I now know this strong fierce man before me, don't I?

His lips tremble as a song emerges from the bitter sweet voice I've heard all my life
The voice that would sooth my frantic mind
His eyes pierce into my being with a look of longing
Passionate, gentle, beautiful.

The song that plays is one I've often heard
A lullaby
Its for me, it's my lullaby
A silent tear falls like the mist before rain
My lullaby
Simple, elegant, beautiful.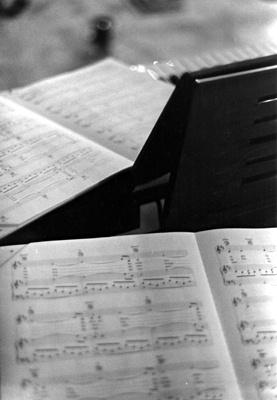 © Jessica M., Lansdale, PA