Paying For Crimes
May 11, 2010
Darkness and silence surrounded her,
There was absolutely no one there.
Nothing to do,
No place to go.
Tied up to the truth,
drowning in her poisonous lies.

She was tired.
Furious thoughts pouriong in her head.
She yelled deep inside,
The lies had caught up to her.
Four years of secrets,
Finally unveiled,
Yet never come to be solved.

They had forced her,
She never ment to do it.
Threats were launched her way.
Hatred filled the air,
Such tricky, elaborate words,
That wrongly persuaded her,
Making her sin.

Regretful, she couldn't ,
Couldn't take it back.
A huge mistake,
Taking control of her life.
In the lonely room, she sat crying,
Praying for freedom.

She is seaking,
Hoping for her family's forgiveness.
Tears burning her face.
She cou;dn't control her emotions.
What had she done?
She wants to take it all back.
The cold night, the knife.

As she sat on the matal chair,
No visitors came for her today.
She sat, writting a note.
She tried to explain everything,
But where could she start?
She thought well and hard, then,
Murder, she wrote.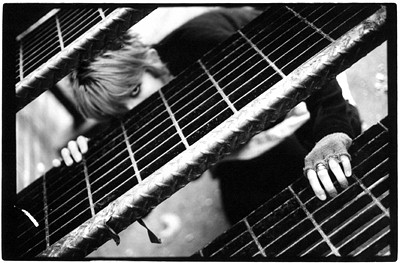 © Patrick B., Stony Brook, NY