Like Snow
May 25, 2010
Days flutter by like snowflakes,
Each slightly different from the next,
Traveling slowly to the ground,
And yet they seem to pass by in the blink of an eye,
Until they melt away and yet another falls.
Memories build up like snowmen,
Compacted of millions of moments and days,
Rolled together and shaped perfectly,
By tender hands and loving hearts,
Built to last.
Only the memories survive,
The rays of heat which arrive,
Along with bouquets of flowers and denim shorts,
Once springtime rolls along,
And winter melts away,
And grassy meadows break through the powdery mess.
Yes, the memories stay intact,
Cold and fresh,
Like golfballs scattered across a putting green.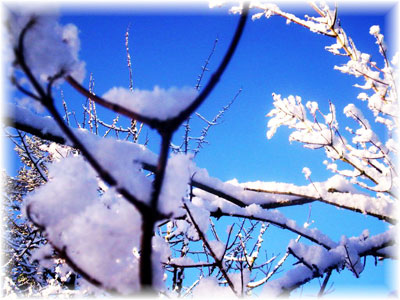 © Anna K., Portland, OR