Crash of the Uncrushable
June 5, 2010
There are days when I feel pretty
Days when my make-up sits just right
Days when my hair falls the way it should
Days when the evening sun tangles itself through the Junipers
Days I feel very much alive.
But there are days when I stumble to the cracked bathroom mirror
Coaxing myself into consciousness
When I'm shocked to see the lifeless reflection
Wearily peering back at me through tangles of brown hair
And darkly lit eyes
I am appalled.
Not only by the ugliness seeping through every pore
But by how I let the Mr. Hyde enigma I once pondered playfully
Now ring so eerily true.
Yes, these are the days on which I am frightened.
These are the days on which I am scared.
Not of whom I am, however
But of the battle that dug my inevitable grave deep enough that I can't even
Climb my way out.
Stuck.
I've learned victory does not come without
Forfeit.
And love does not come
Cheap.
These are the days most girls use to muse and play
Over what the rest of there lives will hold.
Days when the future is more like a rainbow
And less like a black cloud hovering dangerously
Ominously
Over head.
But I am not most girls.
Hours are spent contemplating ways around the barrier
Keeping you and I apart.
Hours wasted
The solution set
Null.
We're a far cry from a fairytale.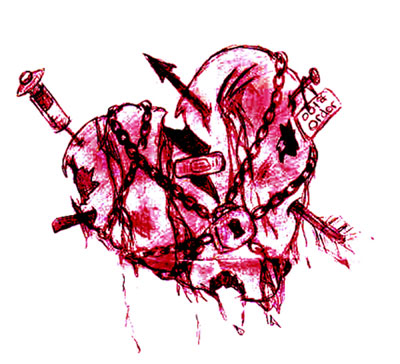 © Asia B., Hudson, MA