Ode to Tears
June 7, 2010
Tears.
I've got to spend a lot of time with you
This past year
Without even realizing it.
Leaking out of my sad, weary soul,
Spilling out of my eyes
And then smearing onto the back of my hand
Cold and unwanted.
But what I realize now
Is that even though
I told myself I didn't want you
Deep down, I truly did
You are the key to my soul
And to forcing me to
Really, physically
Let it all out
Because along with your salty liquid
That seems to erupt out of me
Carries my lost, sad feelings
So that they aren't there anymore
For that moment, at least.

Deep down,
I wanted you to creep your way up to my eyes
And release me from this prison of my mind
Simply because I knew it would feel better
Once you broke free.
Though there was always that force inside me that kept saying
Don't cry, don't let it out,
I really did want to.
I wanted you.
And because of you,
Overpowering this mysterious force
That occupied my mind and soul,
I did break free
Because you escaped from me
Along with my feelings.
And let me tell you, it felt awesome.
You helped me let go
And through these times
Because these times have been sucking.
God,
These times have been sucking.

And with that help
Things looked up.
Life didn't suck.
But with these warm, fuzzy happy feelings
That seemed so new to me after my depression,
I missed you.
I missed the way you naturally released me
And guided me.
It's weird, I know.
How I missed crying.
But somehow I did.

And now,
After so many months
You are going to be here to greet me again.
I can feel you, tears.
You're still in the holes in my heart,
During the first stage of my sadness forming you
But I can tell you're there.
You'll probably be here by the end of this week.
You're like a fetus growing inside me, tears.
You're still in your developing stages
But I know when you're due.
By the end of this week
You will release my soul
Yet again.
I've known it for a while.

But actually,
I'm dreading you, tears,
Because I know that your arrival
Will mean that you were triggered by yet another sad event in my life
Again.
And when that happens
You will come
And I will break.
And I know that I will be sad beyond my worst bout of depression
But at least I know you're coming this time.
During our previous meetings this past year,
You came suddenly,
Overwhelmingly
A rude intruder barging into my life
Which led me to not appreciate you as much.
But this time I will,
Because your company is sometimes all that I have
During these tough times.

But at the same time
I'm anticipating your arrival.
Because you're going to be back to split me open
And tear me apart,
Leaving me to put myself back together,
Piece by piece.
And that's exactly what I need right now:
A fresh new start from this sucky year.
Plus, I'll have the summer to recover.
That's something to look forward to.

So I guess I'll meet you by the end of this week then.
See you later.
And thank you, tears.
Though it sometimes seems like I take you for granted
Thank you for breaking me,
Guiding me,
And releasing me
Again and yet again,
Back into my life,

Which is really not so bad,
Compared to others
Who have better reasons to have you posses them.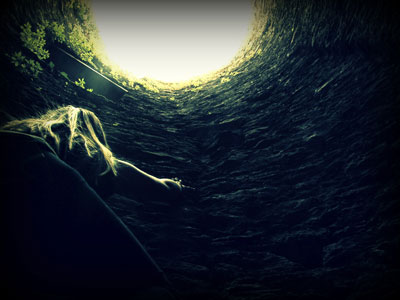 © Caroline C., Coronado, CA