The Friend Request
February 27, 2010
I saw it the other day.
I've been dreading it for a while.
I hoped and prayed you wouldn't find me.
But deep down I always knew you would.

I honestly don't know what to think.
Should I be flattered? Or honored?
I didn't even know you remembered I existed.
I thought we were each other's figments of imagination.
Or at least that's what I tried to make you.

We used to be friends.
But now… well I don't know what we are now.
Acquaintances? Distant friends? BFFs?
I'm not entirely sure so I didn't click anything.
Let me think a little while longer and I'll get back to you.

…

So I've thought and thought,
Spent a lot of time reminiscing,
And I remembered all the things we did.
What you helped me with, where we used to go, what you taught me,
Everything.
But then I remembered the most important thing,
I remembered why we are in this situation now.

You hurt me so much.
You and many others said I was too young to understand, but I wasn't, I understood.
I wanted you to understand too.
And I wanted to always count on the fact that you were there.
But you left.

So here it is.
The big question,
Accept?
Or Ignore?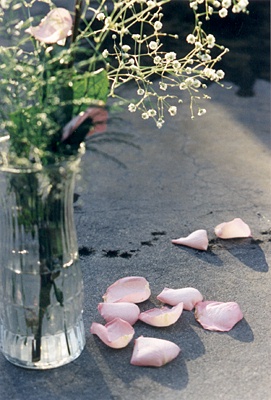 © Mary Amor, Fullerton, CA