Seaside
MAG
June 17, 2010
The old man turned and he told me
children brought up on the beach
do not go wrong.
His head was smooth as if
like driftwood it had been worn by waves.
He had frayed hair and balanced blue eyes
and I thought he must be right because

I saw children growing up
with sand in their teeth and salt in their veins.
These were the ones who chased the waves
who cried at the ice-cream truck
as if it were the advent of an oncoming army
and the beach-goers sleeping regulars
who dared their way to the raft out far
where they mounted the diving board
and pursued pallid Popsicle sticks.

It was for this
all this and the way the sun
textured their skin
that they grew up laughing
but also knowing when to be silent.
They saw the light change on the water
they let the light change on them
but never in them.
Like the ocean they know
they must give from their depths
and from scouring for shells and sea glass
they know how to treasure
what others give.
They lengthen as the day wears on
they leave but one day
they are drawn back.
Nothing is the same but still they breathe
like the rush of waves at tide
inout inout.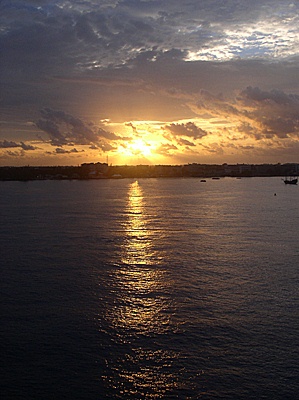 © Rebecca Y., Los Angeles, CA