One Fish, Two Fish.
June 17, 2010
There are sometimes,
When I hold my breath,
That I just want to let go.

I want to feel the water pouring in,
Folding me into it,
Inside and out.

"You have to be a mermaid!"
No I'm not.
"But you have to be!"
I'm not.
"Do you want to be?"
Maybe…

In another life,
I was a fish.

I used to swim all the time,
And never cared about oxygen,
About breathing,
I just lived.

I would swim all day,
And night,
And day.
I never got tired.

"When you go into the water do you have a tail?"
I don't think so.
"Can you show me?"
Why?
"So I can tell you if you do!"

When I swim,
It's not graceful.
It's not pretty, and unique.

I'm not a dolphin,
I'm not a fish,
I'm not a mermaid,
I'm human.

"Do you wear pearls and comb your hair with shells?"
No.
"You'd look pretty with starfish in your hair."
Thank you?
"Do you eat fish?"

I used to love the Disney movie,
The Little Mermaid.

But after a while I got too jealous.
I'd scream at the girl,
And tell my mother it was unfair.
If she got to have fins,
And breathe underwater,
Why couldn't I?

Was it because I wasn't special?

After that, the movie disappeared from the shelf.
My mother had thrown it away.

"Do you live in a lake or the ocean?"
I live near the ocean.
"Wow! Do you play with dolphins?"
I see them sometimes.
"That's amazing! I wish I were you!"
No…You don't.

No one wants to be like me.
Never satisfied,
Because what you want to do is so far out of reach.
Because who you want to be, will never be you.

I've swam in the Olympics.
I've swam across channels.
Nothings good enough.

"Bye Mermaid!"
She calls as she's dragged out of the pool by her mother.
I wave after her,
Wishing her the best on her dreams.
Wishing her to wish on the stars and not the waves,
Because the waves are deadly,
And they might drag you under.

I float in between the top and the bottom.
Stillness.
Soft lapping of water.

There are sometimes,
When I hold my breath,
That I just want to let go.

A last bubble of air escapes my lips,
And I swim my way to the surface.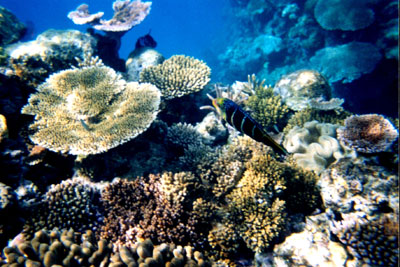 © Brittany B., Louisville, KY