Broken Promises
June 19, 2010
Don't try to woo me in with translucent
promises and rosy dreams of a broken
forever; a ravaged forever that you know won't
ever arrive, yet you go on mercilessly fishing;

Is it just your chauvinistic way that allows you
to enjoy the sadistic thrill of drawing blood
without staining yourself, or was it my foolish
adoration, the blurred and scarred image that

You had painted in my mind, whispered into
my ears and lured me deeper into, till I was
completely bereft of myself; was the price for my blind
faith in you, one that I had to pay with my soul?

Don't try to draw me in with silky
touches and fleeting gazes, leaving me searching
for the heat in your eyes, and the truth in your
words; truth that never did exist, nor ever will;

Is it just the pleasure of knowing that you
were desired, sought after and lusted for, that
led to you breaking hearts and trust every night
or robbing dignities in broad daylight?

Don't try to tell me that you were simply
misled by the glamour and the glittery dresses
that other women were draped in; don't tell me
that your heart was true to me, or that love

Is something that you actually did feel, and
Not a façade you hold just to lure into your
trap another victim, yet another remainder of
your twisted ways, a lost identity;

Don't tell me that life has been unfair to you, that
you deserve a second chance at retribution;
Don't tell me that your broken promise were real;
For I will tell you that you are all but dead to me.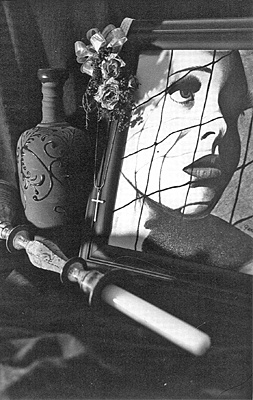 © Jena S., Cameron, WI