somewhere to elsewhere
July 12, 2010
im on a train.
going elsewhere from somewhere.
the stations pass in a blur
until they run together like watercolor,
overlapping, lending their colors to an
already stained canvas,
creating hues only discovered
on accident.

i know the strangers who get off and on.
the little girl with looking glass eyes,
the man with the wrinkled, smiling face.
the train left them at the station.
a woman with irises the shade of
the sky after a thunderstorm boarded,
and and an empty feeling followed.

but the compartment was lonely,
and the other passengers kept to themselves,
and all around me the world was melting into sunset
and the sun took me into its arms.

it was my turn to step off.
and the train kept going elsewhere.
but, standing in the station,
i could see along the horizon
a new column of smoke,
a new train,
a new destination.

and leaving behind what i had known,
i boarded this train.
going elsewhere
from somewhere.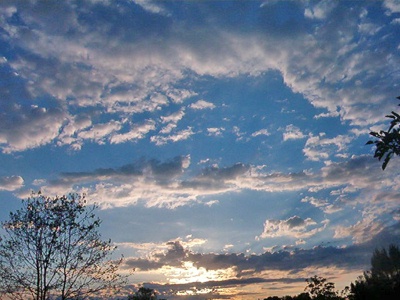 © Kaitlin M., Vincent, OH