My Cat is Called Meringue
June 21, 2010
How can we fight?
my black eye
his bloody hand
harsh words
action demand.

How can we fight?
a chef, an artist
the best of friends
lovers, until the end.

Apparently the end is here.
glaring, blaring
them's fightin' words
screaming cats and startled birds
Whisper, his dog, howls. Loud. Ow!

How can we fight?
tears in eyes, arms upright
an unforgiving light shines in his eyes
but I know he's unhappy
his soul supine.

"Is it right,
that we should fight
every night?
Haven't I the right,"
to sing like Paul McCartney?
I want to make it up to him.
Have I ever felt so vague?

The disbelief that forms him mouth
writhes around
to the sound of his apology.
He drips blood on the floor.
I know he'll never walk back through my door.

Out damned spot! Out I say!
Oh, dash it all.
I'll wring the rag another day.
For now, all that I can say is:
Where was my defense?
Why didn't I fight?

A car door slams
engine coughing complaint
and he drives away.
The throaty roar
fades, fades, fades.
Here's another cute photo
to put on my shelf
labeled life.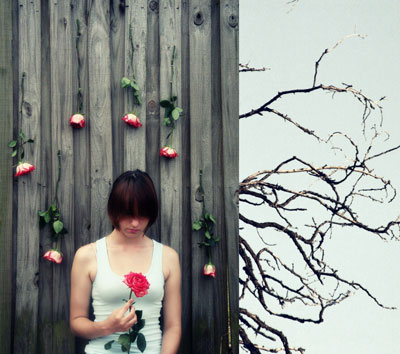 © Taylor S., Deltona, FL