Anywhere But Home
July 27, 2010
Lost, wandering
Under the stormy skies
every stroke of lightning
every crash of thunder
sounds like a battle cry
a war to be fought
is coming right up
more than anything
more than fear, or despair
I feel the inevitable longing
the desire to be home again
with the promise of safety and warmth
the place I love with all my heart
with everything I have...
Yet, the decision to abandon it
was but obvious
there is a responsibility to be fulfilled
sorrows to be braved
pain to be borne, happiness to be shared
friends and enemies alike
to be made...
Even now, the very option
the idea of giving up
makes me turn away in disgust
for my home would then
just be another illusion
for every world is at stake...
And I know, in my heart of hearts
in the deepest end of my soul
that if I succumb to defeat
if I forfeit, and go back now
in the very core of my being
I would be anywhere but home.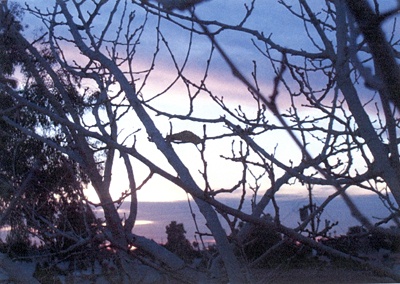 © Delia R., Phoenix, AZ