If You Painted Me
July 14, 2010
If you painted me
Black would be my color
With hints of red
Blood surrounds me claiming mother
I see darkness
A broken and distorted body
Ugliness, disgustingness
Crying out for anybody
If you painted me
My frame would be hazy
A far away dream
I'm stuck in it-
I've gone crazy.
There's a locked door
The key remaining outside
Someone come help me!
Please, before I die.
If you pained me
My eyes would be sewn shut
It's the end, I'm thinking
I never did enough.
Trapped and alone,
With only my four walls as friends
They are intent and listen
Remaining listeners until the end.
They are ugly,
Just like me
Because you painted them,
Now you see?
They are cracked, torn, peeling
Mimicking my infected heart
They hear me, understand me
But they are connected
And leave me set apart
I squint an eye
And see a shimmer
My friend betrayed me
My body quivers.
I glance at the intruder
In its depths reflects a monster
Hideously frightening,
Completely stripped away of all color.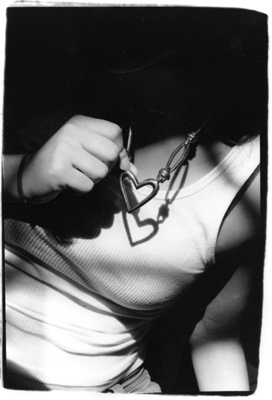 © Julia R., Bethesda, MD