F*** Up.
July 30, 2010
I'm getting sicker.
Faster.
Speed.
Pulling the tin closer.
Scratching at first.
Faint lines.
Going deeper.
Going under.
Breaking.

Fabric.
I had a nice sheet of reality, when I was younger. I used to cover everything up with it. It did the job nicely. Nothing to see.
My sweet sheet fell.
To the ground.
In the dust.
I forgot it.
Until now.

I made a new fabric.
I stitched it tight.
I stabbed it through.
Needles & thread.
I worked by night.
To make this new fabric.

Monster.
Come.
Come slashing through.
I wanted you.

I grew so sick of my sheet.
Of sewing & sewing.
I had trouble seeing.
All of the shadows.
All of the light.
So much confusion.
Keeping the tiny threads together.
Making it.
Make sense.

Slash through.
Rip.
Tear.
Stab.
Slice.

I destroyed such a pretty sheet.

Now its all my skin.

Today I get sicker.
Tonight I succumb.
Its so innocent.

Slight sting.
So nice.
So pretty.

Don't you think?

I'm falling.
Feels so good.
Feels so right.

Tell me I'm wrong.
Tell me I'm so sick.
Tell me I need your help.
Tell me I'm wrong.

So wrong.

Bite me with a blade.
Something to feel real.

You see,
I'm so empty of the fake.
All the fake smiles.
Fake shades.
Fake people.
Fake food.
Fake skies.
Fake paper.
Fake screams.
Fake me.

I've got a demon.
Its inside of me.
Its so sick of hiding.
It doesn't like the oil-blood either.

Just a little deeper.
To the left.
Under.
Draw.
Slice.
Wrap.
Hide.

Can it be so wrong if this is all I want?

You couldn't help me.
You don't know its you.
I don't know its you.
You couldn't save me.

You don't want to.

So if you see a scar.
Please don't judge me.
Don't roll your eyes.
Don't whisper, walking.

If I slip up.
Please forgive it.
If I slice up.
Please allow it.

I'm a fuck up.
Please forget me.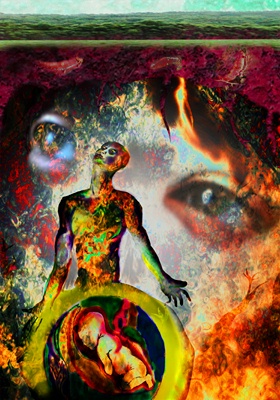 © Tom M., Philadelphia, PA