Goodbyes
June 28, 2010
I've learned that people always leave
Sometimes it's subtle-people change, and over time,
They grow apart, and eventually, they just stop talking
I think that's the least painful way. Usually, you don't even realize
That they're gone, but then once you do, it's a little sad,
Just a twinge of heartache as you consider what you've lost.
But most of the time, there's been someone who replaced them,
So it's usually not so bad.
Just judging from experience, though.

But other times, it can be quick, agonizing, and unexplainable.
One day, the person can love you, just adore you,
But then, the next day, they could ignore you and neglect your pleas of
Explanation, and you stay up at night wondering what went wrong,
Was it you? Was it them? Did you do, or say, something that
Made them leave? Will they come back to you?
As you lay in bed, trying to let sleep take over,
You stare at the ceiling, finding patterns in the paint,
But none in the goodbye. Finding light seeping through the window,
But realizing that all the light in your life is gone.
The one person filled of point and reason has left you,
And you don't even know why, and you'll
Never know why.
You'll never know the reason,
And that's the most painful thing, the most painful kind of
Goodbye. It's when you don't know why,
And you just have this unquenchable thirst of knowing the reason,
Knowing what changed between the two of you,
And wondering, if you knew the reason, if you could fix it,
If you could apologize for something, and then,
All would be well again.
Everything would make sense again.

Everyone leaves, at one point or another,
And there's nothing you can do to change that. You just have to
Learn how to let go, and give in. you have to learn how to
Move on from despair, and find a new sunshine for your life.
You have to decide if the person is worth fighting for,
If you need them to live, maybe you should try to get them back,
But sometimes, they just
Don't matter. And you're supposed to just
Let go.
What you've got to do is find the one person
Who will never ever
Leave you, even when you leave them.
The person who will fight for you.
The person who can't live without you,
And wants you more than anything.
You have to find someone
That will be with you every single day
Until you die, because they want to spend
Forever with you
The person who won't ever say goodbye. Who won't ever leave you.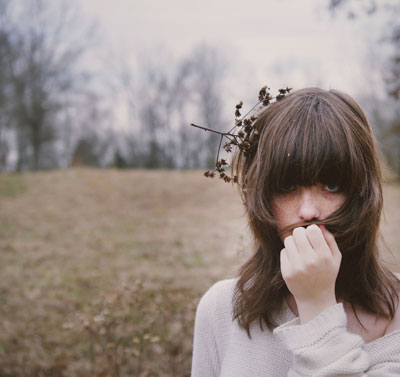 © Alex D., Russellville, AR