Do You Think Of Me?
June 28, 2010
That day I left I dropped everything behind me and moved, but my fear wasn't about not being friends with you but it was finding friends in this new place.
I hugged everybody tears filled my eyes and I had to say good-bye and so I did, I was gone nobody every saw.
I waved good bye that day I went to the new house and I cried over everyone not just you; bestfriends forever we said never be apart but here I am today.
For, four years I forgot I moved on and cried I wanted my old life back I miss my old friends but this was home now.
I think of you at times and wonder would you still care would you remember me, could you pick up were we left off?
Three years of searching around and still you I have not found and my heart is broken inside but I have found a guy, this guy makes me happy he makes me laugh an smile.
I still ask do you think of me those feelings we shared those times I invited you and instead of some stupid toy I got earings instead, do you remember me the way I remember you?
If I could go back and change everything I just have to know would your love have grown would we be together; delusional am I cause I care so much for a mere boy who was just a crush.
Those days now gone and I lay in anothers arms he comforts me tells me he loves me his kisses so warm, and even when I am with him I miss every single one of you but your the only guy I miss the most; forget it all everything said just answer me this do you think about me?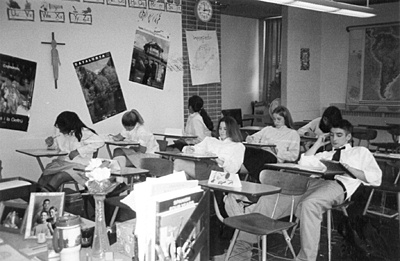 © Fox V., Whitesboro, VT