The Door's Unlocked.
July 27, 2010
I can hear you still,
Even when you left so long ago.
You're still whispering,
So delicate, so gentle.
I long ago forgot your voice,
but never forgot the way you left.
The door closed,
After making me laugh.
Ten minuets turned to hours,
Those hours turned to forever.

I can hear you walking through the door,
The knob is clicking with turn by turn.
The door's unlocked, please come in,
Take off your shoes,
I missed you.
And as I check the door
There sits the air,
My tears again fall to the floor.
Where are you...

I left the room,
The way you wanted,
It's dusty,
I never go in
Until I need to see if you're there,
Sleeping, or reading
You're never there.
Your cigarettes are still here
Unused, except for one,
You took it with you.
I can still smell you smoking
And the cologne you covered up in.

I'm still a wreck,
I don't remember the funeral,
Only the way you looked,
In your box,
And the way I fell to my knees,
In disbelief,
Even though you were gone
Long before.

You still linger here,
I still feel you here,
Come back or just leave me alone!
I can't take this anymore,
Just shut the door!
You were my best friend,
My hero,
Super without the cape.

Can't you hear me,
Can't you see me,
Struggle at your loss?
The pictures are still here,
In front of me,
Water damaged to say the least
And the paper rests,
Still, saying you're deceased.

Goodbye, Goodnight,
I never said I loved you,
The only regret I have.
I live out your last request,
"Remember me",
Those words haunting me
Everywhere I go.

Is that you walking in the streets?
The smokes smoothly escaping your lungs?
No, it's not.
Only a wish,
A dream,
A long yearning fantasy.
You're gone.

In case you return,
I'll be waiting.
Come in,
The door's unlocked.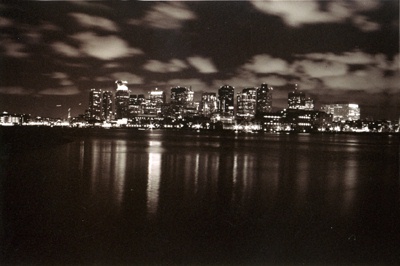 © Hoang P., Rochester, NY