A Light in the Darkness
July 27, 2010
one lightbulb,
            one single lightbulb.
nothing to brag about,
            but without it,
            there is total darkness.
 
i walked into your crumbling cement house.
it is all you have known,
            and you are proud.
i cannot hide my hurt when i see what you,
            and countless others,
            live in.
is this all the other half has?
lucky to have one functioning lightbulb?

i think of my home,

miles away,

with my lamps,

my tears over stupid things,

my materialism that haunts every room.
somehow,

this one light shines brighter then my house .

to see this exposed,
            layers fall off.
layers of jealousy,
            pride,
            selfishness.
i shed these skins,
            and i am naked with the painful truth.
it stings my skin.
 
i want to cry,

for you,

for me,

for this sad world where it's just not fair.
and yet when i see your face,
            you're smiling.
happy,
            content,
            glowing with a godly radiance.


thankful for your one light.
            it breaks my heart.

my body continues to sting,

the dead skin having worn off.
the truth is acidic,

it can easily leave one scarred.
as i look at my new limbs,

feel my new eyes for life,

i hope the reminder never goes away.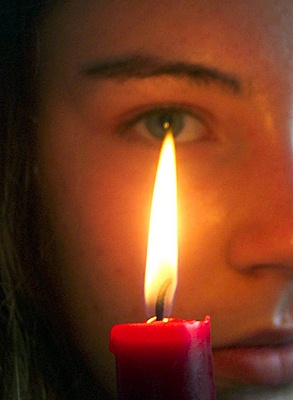 © Elise S., Clarksville, MD