The Psychology of Fireworks
August 3, 2010
Celebration is tricky to get your arms around,
It is dimensional, authentic—but ultimately a byproduct of tradition.

We set them off because we are combustible,
A spark can ignite the best or worst in us,
When we are filled with so much explosive joy,
That's when we scream and fly.

We set them off because humanity is not grounded,
It is a clatter of emotion and a swell of the breaths we take,
Life is something like fire—unpredictable, gloriously dangerous,
We can't pin life to a cork board,
Our eyes only reach so far, and then the unknown descends.

Some of them don't react when we hand them a light,
This doesn't make them any less alive,
Living doesn't mean never slowing down,
We can't be eternally alight.

Some of the best moments of my life have occurred in dreams.

That's not sad, not pathetic,
It's how it is,
Life isn't the sort of thing you can conquer in one swoop,
To defeat (or embrace) life, you need to get at its heart through the veins.

Occasionally, you will be bored,
Sadness and loneliness will clamp their arms around you,
Living isn't about achieving happiness: it's about striving for happiness,
It's about holding a many-faceted chunk of both dark and light—
Both fire and ashes,
Both celebration and loss—
In the cup and crevice and spark of you.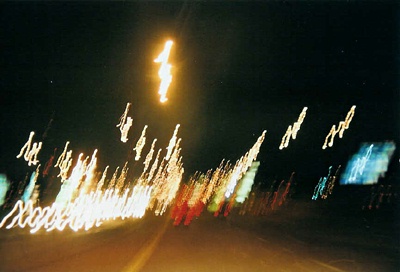 © Matt M., Ponca City, OK