Fifteen
August 3, 2010
It's illegal, this "believing" thing,
Especially in yourself,
Don't even think about confidence,
You are not beautiful,
Everyone else is,
But they can't think that,
All of us are dumb and purposeless,
"How'd you do on that test?"
"Absolutely s***house."
What test?
What are they grading us on?
We are all stacked on top of ourselves,
Trying to figure out what matters,
Because we don't,
Our worlds are boxes,
Our skin altered and pixeled,
We'd die to be different,
We'd die to be identical.

Guess what?

We'll
Die,
Anyway.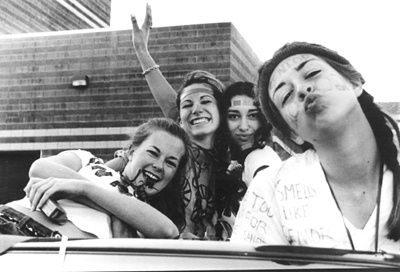 © Sara B., Marblehead, MA