The Brick
August 28, 2010
A brick laid down on top of another brick. One by one the bricks are placed together among thousands of others of the same façade. Slowly the bricks form a wall, which turns into a room, which becomes a home, a place to be. One by one the bricks are stacked until they are so high that a bird can spot the top from a far. The concrete is spread and the last brick is placed. The wall, room, building is closed. It's safe now.
The building is one among many other buildings, the buildings together make up a place, a place to be. Where would we be if we didn't have a place to just be. Anyone can step into this place and try to become apart of it but it takes someone special to succeed at it. It takes someone special to be apart of the place, welcomed by others there. It takes someone special. If you think you have it, try. Nothing can go wrong if you at least try. The only failure is the failure to just try. And if you try and you do succeed the buildings will reach out to you, envelope you, and call you their children. They will teach you and show you a world very different from what you have previously known. They will become your mentors for the years you spend, at this new home.
The love will be hard to leave after four years. But you can always stay two more. The buildings want you to stay two more. They want you to pull that love out of your back pocket and hand it over to them. They want to lead you through your beginning stages of a real life because that's what each brick was laid down for. Each person who steps onto this place has a stone in a building that was put there in honor of them coming years later. The buildings have a plan, they rule the school, they in turn rule the world.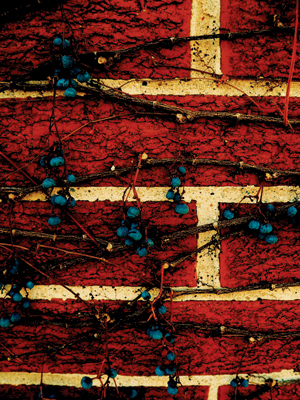 © Robyn R., Middleton, WI