Dreams Hurt
September 2, 2010
Night.
Dreams and imaginings lie in shards around the bed.
Harmlessly glittering.
Reflecting weak moonlight.
If you picked one up and looked at it
You would be astounded by its beauty.
But don't
Get up. Your white, bare feet on the cold floor
Would be splintered by metaphors
And stain them crimson.
Blood-stained dreams.

That's what I love about the outdoors.
The silence is never silent
And you share the night with stars.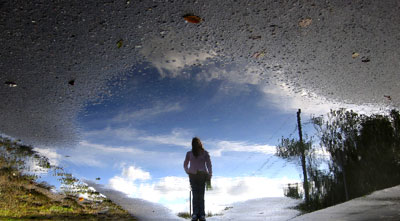 © Daniel H., Oak Bluffs, MA