Shut Up and Kiss Me
September 10, 2010
I turn to see him gazing,
I told him it could never be the same,
The love/ hate relationship,
It wouldn't work for me anymore.


I can't do anything but stare,
It's the love part of the relationship,
I turn back to my friends not knowing,
Not knowing what to do with this.


I can't handle it anymore,
I knew it would happen again,
I lay in bed just waiting,
Waiting for the right choice.


I finally find the right one,
The next day at school,
I find you to tell you,
You turn me upside down.


You make me feel real,
Out of it, Love, and Exhausted
The feeling of this is just life,
So all you can do is....
Shut Up and Kiss Me


Because I don't want to call it quits,
So stop with the bickering,
All I want is you and me the way it used to be
So shut up and kiss me.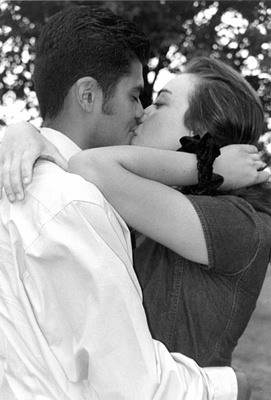 © Yaniris M., Boston, MA