My Best Friend
August 31, 2010
We're from two different worlds.
You come from a land of speed, and agility, and respect, and protectiveness.
While, I come from a land of patience, and foolishness, and needing to be protected.

How can two people as different as us, meet and realize we should have met long before?
I was too shy back then at the party to introduce myself, as were you. One similarity.
To be perfectly honest. I cant find any more.

Why is it that, we can talk for hours on end…about absolutely nothing?
Or, the fact that we seem to know every little detail about each-other?
We rarely see each-other, but that only makes me seeing you even better.

You already know the things I love about you. I've told you before.
But I don't get how I can love all these things…but u can't love a single thing about me?
Maybe we've never really talked about it, but still, a girl has to wonder.

You don't know the people I have to deal with at school. You don't know how much I get hurt.
You think my life is great. I lied.
I wish you could walk in my shoes on one of my bad days, because its pretty bad.

All this is why I need you to brighten my day.
You're the one I rely on, you have my fragile sould in the plam of your hand…please don't crush it.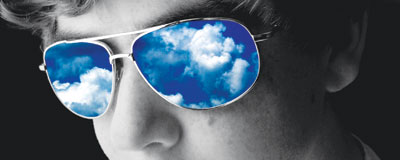 © Joseph B., Mesquite, TX