"Behind My Eyes"
September 16, 2010
My green eyes fill you with fear
They scare you into the dark
I'm painted with tears and a broken heart
Your discrimination against me used to tear me apart
I looked into the sky and wandered off into the galaxy
I am my mother's daughter , I am my father's angel
I grew inside my mother's stomach and came out with a purpose
I am strong , beautiful , and fierce . Physically you see my gown , physically you see my hands , physically you bump into me like a part in romance. Mentally you think I'm a terrorist , mentally you think I'm twisted , but "Behind My Eyes" there's me . No fire , no sparks , and you will not hold me in captivity.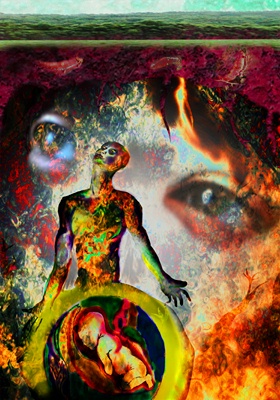 © Tom M., Philadelphia, PA