My Old Shoes
September 16, 2010
I glance over at the corner to see my old converse lying abandoned on the floor.
Like two worn out soldiers awaiting freedom.
My poor old shoes.
The cloth, once bright and lively, had dulled.
The heels have fallen apart.
Small holes inhabit the cloth.
The tongue is flopped out at an awkward angle.
They look so stiff and cold, covered in a layer of dust.
They are caked with mud from our last adventure.
Those shoes have been through so much with me.
They have traveled far and wide.
The best friends I could ask for.
They have been with me through thick and thin.
I let them down.
I used and abused them.
Then I left them there, to be forgotten.
I hadn't even noticed their absence.
But now that I see them, I realize it's time for them to go.
I need to throw them away.
But as I pick them up and drop them into the trashcan,
I think to myself,
For shoes, they had a kicka** run.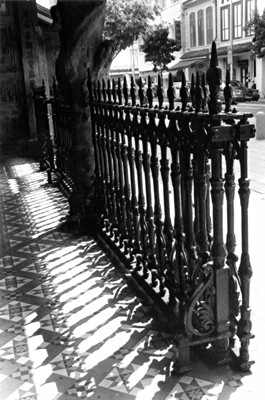 © Gretchen L., Edina, MN