Nature's Impassion?
September 23, 2010
I Skip Down The Street && Twirl In Circles , Letting The Crisp Wind Gently Flow Through My Hair .
Relaxed And Calm I Am , Smiling In Joy I Am , Happy I Am .
As The Climate Changes ,I Lay In The Grass And Look Into The Sky . It's Night Time Now-And Peaceful . The Glowing Stars Change Into Shapes And Symbols , Floating All Around The Sky . I'm Stuck In Amazement As I Watch The Beauty Of Earth Slowly Revolve. As The Wind Begins To Whistle In My Ear, My Eyes Slowly Close Into The Dark And Enters The Pupil Centering My Brown Eyes . I Completely Drift Away Into A Land Lead By Mother-Of-Nature. When I Open My Eyes , I'm In My Bed . Comfortable And Safe,Yet, Calm And Complete.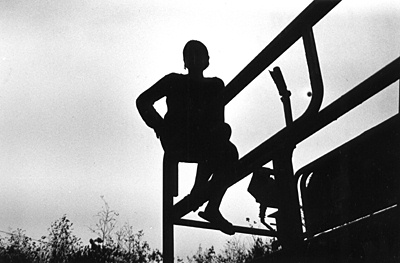 © Bailey C., Marblehead, MA