Wouldn't You?
September 26, 2010
The sky is bleeding.
I'm not surprised.
Swords and bombs
Are just sticks and stones
If you think about it.
Poison gas
Tears at the skin
Tears at the sky
Drawing ruby blood.

The sky is crying.
Wouldn't you cry
If ghoulish smoke obscured your prettiest blue? If
No matter how hard you tried
No matter how brightly you smiled
You were always kicked in the teeth?

The sky is hurting.
Hurting everyone
Just like we hurt it.
Revenge is sweet: the sky can't stop
When it's pushed hard enough,
The sky will fall forever.

Spilling blood.

Wouldn't you?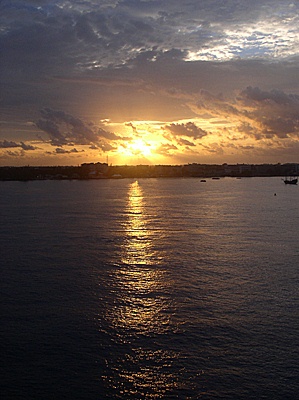 © Rebecca Y., Los Angeles, CA