An ode to the loss of a friend
October 1, 2010
They say you're in me,
Right here in my heart
And I will myself
To not fall apart
I nod at them, I say
I'm fine, Ill be alright
But its so damn hard
When you're not in sight.

My heart is torn apart
Into a million pieces
As I see you now
Why don't you wake up,
Crack a smile and face us
And say "I'm joking, love"
'Cos it's hard to live
Without you around
Another angel, heaven has found!

We promised each other
we'd stay happy forever
Ad now it makes no sense
You just left us in a trance
All those swears mean nothing now
I shy away from them somehow
Every spent moment stings my inside
I run for cover, try to hide

From all the thoughts that lead me nowhere
From all the nightmares that scare
From all those memories we share
Though you now need not care.

Deserted I stand in the land of dreams
A land that was just for you and me
Where we built castles in the air
Where we grew thoughts everywhere
Where we spent times countless
Where you embraced me with all your kindness
Where I was your resting shoulder
Where we were there for each other.

I curse myself as I bid farewell
Wish I had more time with you to spend well
Wish this was all just a dream
Wish you were alive, right here by me.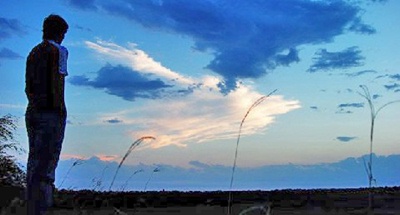 © Stefanie K., Katy, TX