Invisible Prison
October 11, 2010
Struggling constantly.
Believing nothing.
Ignoring the lies from the tongues of so many people I once trusted.
I'm my own hero right now.
Watching the illusions dance around the room like shadows on the wall.
Trying to stay afloat.
Swimming in this sea of endless questions.
No answers in sight.
My mind and heart fight to keep up with each other.
False perceptions and illogical reasoning.
A clouded version of the truth.
My mind is my prison.
And I am forever trying to escape it.
So vulnerable, in this fragile room of my own,
No one hears the cries or sees my tears.
Not a soul can see I'm falling apart.
I serenade the empty sound.
I listen to the whispers in the quiet.
And for a second,
I can forget before the memories invade again.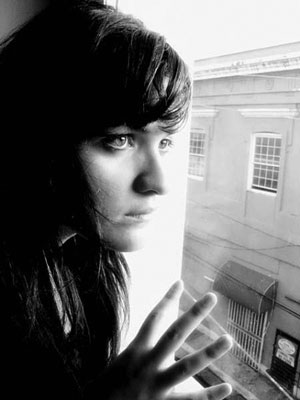 © Eveliz V., Bayamon, Puerto Rico