Speed Away
October 12, 2010
My fuel tanks running low on gas,
And I have been driving all night,
No destination just trying to get away,
This is the first time I have been completely on my own,
This is the first time I have been able to make decisions for myself.

No one is telling me which way to turn,
Nothing is holding me back,
Just the open highway and one single mixtape,
And a few necessities of survival to get me through a week.

My breaths are coming easy,
And I let out one sigh of content,
This is the best I have felt in months,
And the clearest my head has ever been.

My right foot becomes one with the accelerator
My music is turned up to the max,
And my rearview mirror is tilted upwards because there is no sense in looking back.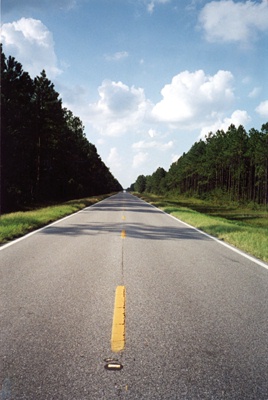 © Amanda M., Coventry, RI