But He Doesn't Know.
October 13, 2010
A girl in love with him.
But he doesn't know.
She'd do anything for him.
But he doesn't care.
That girl could giggle all day with him.
But he won't even know.
She goes home and dreams about him.
But he doesn't.
He'll fall for any girl,
But too blind to see that amazing girl
That's standing right in front of him.
But when he finally looks, she won't be there anymore.
Cause she'll find someone much better than him.
And he'll regret it
Because he could have called her, his.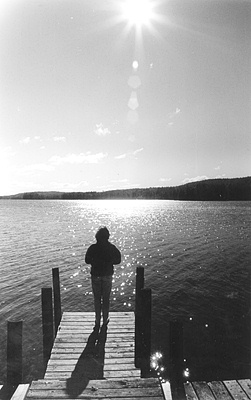 © Beth S., Marblehead, MA