I See You
October 14, 2010
In curling mists and unfurling sights
I see you
In dancing trees and flowing winds
I see you
In the echoes bouncing off the mountains
I hear your voice
In the shimmering blue sky
I see your face
In every warm wind hitting my face
I can smell you
In every dream and every reality
I find you.
In leaves' eyes and sparkling stars
I see your smile
The sky is sprinkled with
The laughter in your eyes.
In every pain and every sorrow
I find an edge that reminds me of you
After all, the deepest pain I've felt
Is what I feel for you.
In every tear and every sob
I crave your presence
In everything I call beautiful
I find your essence.
Everything in my world
Has a piece of you
How often I have wished
That it wasn't so.
In every wish and every prayer
I find your name
In everything so true that it breaks my heart
I feel you.
In every unsaid word and everything unheard
I can see your curiosity
In every piece of honest art
I acknowledge your awe.
In everything around me
and everything inside me
In what I was and what I am
and what I will be
I see you.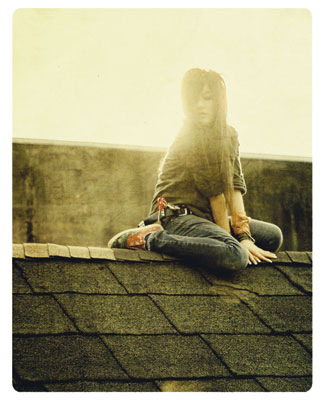 © Hailey J., Lake Oswego, OR