Who Will Save Me?
November 6, 2010
Silent on the outside
But inside I'm screaming.
Held together with this smile
A ribbon slowly coming undone.
I'm a train,
Ready to crash into the station.
Ruining everything around me.
An umbrella leaking water,
Although no one seems to notice.
So used to counting on myself.
What happens when I can't anymore?
Breaking my own promises.
Believing the lies to myself.
Pretending I'm ok.
Hiding behind this mask.
On the outside looking in.
A foggy version of myself.
I was always taught to escape
The people who hurt me.
But how do you do that
When that person is yourself?
What is wrong with me?
Or rather, what is right?
I'm drowning in my own mistakes.
And I ask,
Who will save me?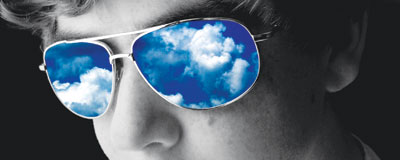 © Joseph B., Mesquite, TX