Waiting
November 11, 2010
How many days will I spend
Trying to unlock the clasp
That holds inside of it
All the memories I possessed
But discarded,
Into the bejewled pale pink box
Hidden beneath my bed?
How many hours
Do I still have left to spend
Trying to find poetry
In the shadows that race across my bedroom ceiling
Before I go to sleep?
How many minutes will I waste
Looking into the frosted glass of my window
Looking for a reflection that no longer exists
Through eyes that have long since
Been blinded by lights too bright to see?
How many years will go by
Before the cold hard ground
Will become my home?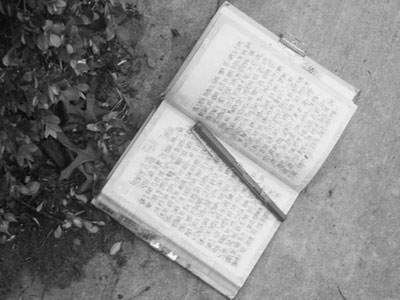 © Quinn B., Lubbock, TX