Poem 1
MAG
November 18, 2010
My mom read too many neonatology
textbooks while I floated in utero
mourning the death
of Cobain Newsted and Free Will. I emerged
puffy-eyed, wrinkled, cynical
wasn't held up against the light. Or was that Walt Disney's fault?
There was no soft flesh, no wallpaper
just sanitized gloves
disinfected floors disinfected mother
She didn't know. When she broke her foot
I opened doors
When she forgot her purse
I ran back inside. So
where did I go wrong?
Did I trip over her frown? Did I stumble upon my future as I looked over my shoulder?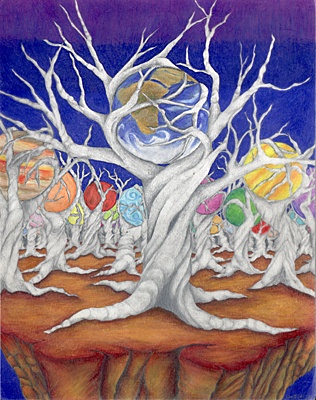 © Sara P., Lake Mary, FL