Rainy day poem
November 13, 2010
Days like today
It's days like today where skies are dull and gray.
The sun may not be smiling, and its perhaps a little nippy.
The wind blows fiercely, the sky darkens with every second.
The clouds get heavy and full they look like they might burst.
Until finally the rain comes down drop by drop.
Drip

drop
drip

drop
drip
Starting off lightly then picking up.
It covers the streets in puddles.
You watch and watch from the front pourch.
The chilly dampness crawls up your skin and gives you chills.
Its a soothing sort of chill. Almost refreshing.
IT rains and pours for hours on end.
Until slowly the clouds move on Leaving everything in a mist.
The mist floats away with the rain but some lingers a little bit.
Finally the sun gets strong enough to brake through.
He opens his smile and his rays of joy fill the streets of the community.
The suns rays make the left over water stuck on the grass and trees sparkle.
It's days like today that bring me the most joy.
Days like today are just simply perfect.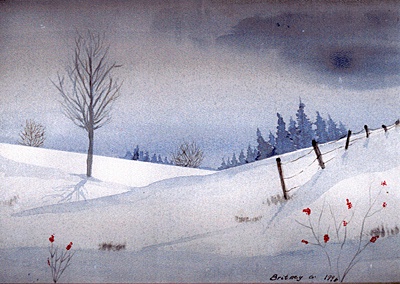 © Britney G., Green Bay, WI