Electric
December 19, 2010
Your eyes are daggars
that pierce through my soul
they penetrate through my indifferent facade
and force the strong feelings I keep locked away
in the protection of the strongest of vaults deep inside my wary heart
to ooze out and be betrayed
in my own eyes.
Your lips are electricity
that intesify my every nerve
and complete the closed circuit
that leads straight to the feelings
I have never known before.
You brush your hand against mine
and I wonder
whether or not to trust these urges
impulses
feelings
that no one but you have inflicted on my indestructable wall
I let in to the overwhelming impulse
and brush against your overworked hands
my heart jumps out of my chest
and your hand interlocks with mine as if that's what their whole purpose was.
My "indestructable wall" comes tumbling down
when you have just as much as tipped it.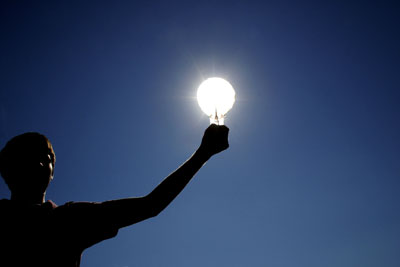 © Ty B., Oak Bluffs, MA