God's Best Flower
December 15, 2010
I look at her
as she slowly fades away
like the petals of the flower
she planted in her driveway
the petals slowly being carried by the wind
gently, gradually
I'm losing my best friend
This machine beside you
Is the only thing that keeps you
from a well deserved eternal rest
holding our Maker's hand
and finishing your final test
This, you wouldn't have wanted
for a machine to give you life
so here I am in this
dimly litted room
to say my goodbyes
"Mamaw," I whisper, as soft as you
did to me as when I was but a girl,
"If it weren't for you, I'd know nothing of life's beautiful crimson swirls
swirls of color that highlight
our everyday life
and make living worthwhile
and help us through the strife
On your lap, I'd sit,
and many tales you'd tell
about your own girlhood
you were tough as nails
when you'd survive the coldest winters in your little shack
with your 8 brothers and sisters
but love you did not lack.
The swirls of emerald green
that spring would bring,
your green thumb
oh, the beauty that would sing!
The Bible stories
you'd tell
of David and the lion
Jonah and the Whale
Your photographs
and body might fade
but, Mamaw, forever
your words in my heart will stay."
So I gather up the pieces
of my aching heart
and walk out of the room
and leave God's best flower
that blossomed from her start.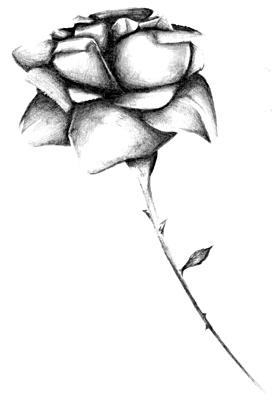 © Yisrawayl G., Philadelphia, PA