Death's Enigma
December 15, 2010
He walked along the empty road.
Cloak billowing in the wind.
All in the village were sleeping.
As he knew they would be.

He paused on a bridge,
glancing at his reflection.
He wore no eyes,
no skin,
nothing.
All was bare.
He would wear no mask tonight.

He walked to an old elm he knew.
Tracing its grooves with his skeletal finger.
Tonight will be the night he thought.
He glanced once more at the tree.
If he could have smiled he would have.

He waved his hand in a slow sweeping motion,
setting the elm ablaze.
It began.

He walked through the main street,
sending his shadow into every home,
into every person.
Claiming the lives of all.

None would stand against him,
none could.

He rose high into the sky,
and watched as his shadow slowly consumed.
No longer was this village a part of the normal world.
It's history was over.
It's relevance was done.
It's memories,
forgotten.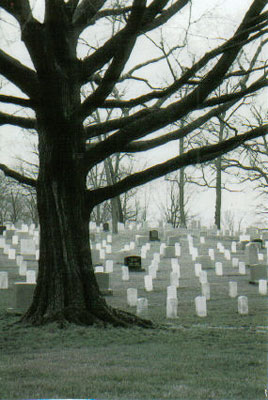 © Mary G., Ridgway, PA