Fantasy
December 28, 2010
Lets go back to when the smiles were not forced,
To when our words were not as sharp as knives,
To when life was uncomplicated,
And we were naive young lovers just starting to experience life.

Fresh out of college you made me your wife,
Can't we just go back to when our love could fill a thousand sparkling oceans,
And travel for miles.

"I do" stood for something maybe we forgot,
Maybe our love is somewhere rather than forever lost.

Run away with me,
Let's leave this darkness behind,
Just don't ask questions,
There is still a chance we can mend this broken glass in time.

Hold me,
Hold me like you did the night we had our first kiss,
You swept me off my feet,
I will never forget.

Our love will carry on,
It is what I keep telling myself to believe,
So give our love one last chance,
Lets just run away you and me.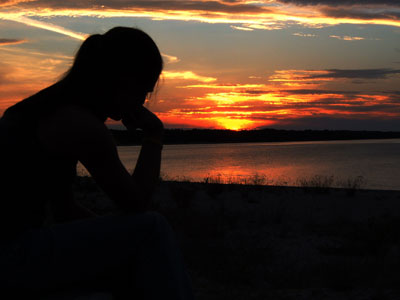 © Hilary L., Rogers City, MI