Renounced Ruins of Ignorance
December 28, 2010
Since the day you forgot
We were meant to be
I've felt something like disgust
For beautiful.
When you said I was special
different and I was the only one for you
But I was just green-eyed phase
that danced you into a stupor
forgotten like pennies heads down.
Real skin rivers
Through doll-like shine
Bronzed by sun and pool and hard earth
And cream and powder with 30 dollar brushes
That peel away layers of my self worth.
Ashen rivers
From curled eyelash mascara
The makeup lady said would be waterproof
I gave her a smile and a tip
For the little blue vial
that fit together with everything important
like pentominoes.
You called and I waited
anger would go and the mist would lift
Once you counted to thirty
Ripping back the curtains with a yell
So full of that rich fantasy
That I wanted you to fly
To a world that comes when I look on something
you forgot was meant to be
The freedom of flashing electric smiles
That Slowly
with a determination so unfit to what I've become
the renounced ruins of ignorance
forgotten like pennies face down.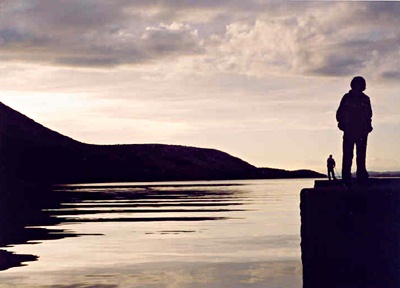 © Julia K., Nagykovacsi, Hungary